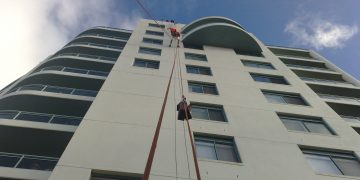 TOR has developed some of the most efficient Rope Access anchoring systems in the industry. Some innovative and cost effective systems known …
At TOR we can maintain any building and perform any work necessary whether it is preventative maintenance or rectification works.
Certain locations, such as highrise buildings, industrial plants or towers, are difficult for your traditional cleaners, painters, inspectors and technicians to access.
TOR industrial rope access services offer you safe inspection, testing and services at height or in areas where access is difficult. We can also provide anchor systems, remedial repairs, painting, cleaning, reports and scheduled safety inspections.
We Offer Quotations for Free
Contact Tradesmen On Rope TODAY
As a service provider Craig and his company have carried out many and varied works for buildings I manage. All these projects have been completed to the highest professional standards.
When you were doing the work here I felt very comfortable and your choice of men were special. You work hard Craig have a good restful time in the holiday season. Thank you so much again!
Our Promise and Values
We aim to eliminate the task of dividing your project between different contractors and suppliers .
We are a company that offers complete rope access and building services all over the world.
TOR CEO
Cote D'Azur is a high rise apartment building adjacent to Cronulla beach. Its location provides spectacular views and convenient access to …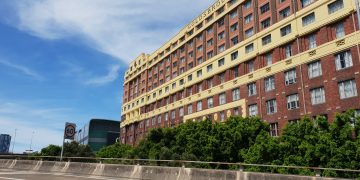 The Goldsbrough was designed as a wool store by William Pritchard and was built by the Stuart brothers in 1883. Although the exterior highlighted …
Maestri Towers is a high rise residential apartment building in the heart of Sydney CBD. TOR was first contracted to work on this building in …